[19th September 2018]
Job Type: Full Time
Position: Operations Services Specialist
Responsibilities:
Generating sales quotations for customers, using dedicated sales database systems
Ensure the integrity of client information maintained in the database systems
Generating reports for internal use by mining information from various computer packages
Updating and managing Excel spreadsheets
Dealing with external and internal queries in a professional, client orientated manner
Checking data integrity of purchase orders and invoices
Working with the team members and reporting lines to further enhance existing processes to ensure maximum automation and efficiency
Requirement:
Candidate must possess at least Diploma in any field
Fluent in English & Korean (Must be able to communicate, read, and write)
Minimum TOPIK 3 & above
Fresh graduates are encouraged to apply
Must willing to work in Mont Kiara
Benefits:
Attractive Salary Package
Medical & Language Allowances
Free shuttle bus provided from KL Sentral – Mont Kiara
For more info, please visit www.servicesource.com
Interested candidates may drop your resume/CV to recruitheroes@servicesource.com
[4th September 2018]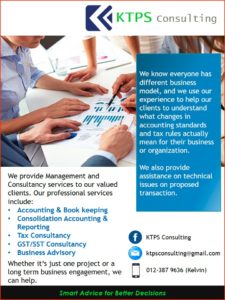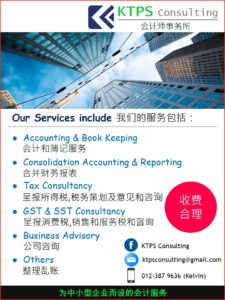 [21st March 2018]
Job Vacancy for Korean Speakers!
We are looking for a talented people who have expertise in Languages for a reputed client in Malaysia.
Job Type : Permanent
Salary : Highly Competitive Salary
Positions:
¥ Call Centre Agent
¥ Teal Lead – Call Centre
¥ Quality Evaluator – Call Centre
Requirement:
MUST have strong hold on one of following language: –
¥ Japanese OR
¥ Korean OR
¥ Cantonese OR
¥ Mandarin
Shift Timings (9 Hours) :
¥ Morning Shift: 6 am to 3 pm
¥ Second Shift : 2 pm to 11 pm
¥ Night Shift : 10 pm to 7 am
Shift Break
¥ 9-hour shift with 1.5 hours break. 1 Hour lunch and 2 – 15 mins break.
¥ On Fridays for Muslims, we have to give 2-hour lunch break for them to go to prayers.
Working Days
¥ 5 Days working in a week (2 Rotational Offs)
Overtime :
Over and above the salary employees will also be eligible for over time policy.
Office Location :
UOA Business Park, Selangor, Malaysia
Monitory Benefits:
¥ Monthly & Quarterly target and revision bonus starting from 500 up to 1000 RM Month Approx. depending on the target achievement.
¥ Transport Allowance if your shifts end during 10:00 pm– 6:00 am.
Non-Monitory Benefits:
¥ 18 days paid holiday
¥ Medical insurance
¥ Personality enhancement classes for a year for English
Relocation Benefits:
Flight ticket to KL – Malaysia
Initial assistance Hotel/guest house on sharing basis
Salary advance for Resources moving from outside Malaysia
If interested, please contact:
Email: krupaah@gmail.com
[11th March 2018]
Job Vacancy for Korean Tour Operator
韓語旅遊操作員空缺
Contact person: Alice Lee
Email: alice.lee@mcctours.com
[29th October 2017]
Vacancy for Korean Speaker!
포지션: 고객지원담당자 Customer Support
위치: Menara 1 Sentrum (KL 센트럴역 근처)
급여: 회사내규 및 개인경력에 따라 면접후 결정
혜택:
– 의료 혜택 제공( Medical insurance)
– 워크퍼밋 제공
– 연차 및 병가 제공
– 주 5일 근무 ( 하루 일과9시간 적용, 점심 시간 1시간
포함 )
– 점심식사 제공
What you will be doing:
– Gather information from customers, troubleshoot technical and account
issues, and escalate cases as needed.
– Attend incoming customer contacts (via telephone, email or via any
other medium), log call details onto CRM/call tracking systems and
perform follow up tasks according to procedures.
필요서류: 영문 이력서 (사진,희망급여 기재) 아래
메일로 송부
이메일: MayGee.Choong@sellbytel.com
[7th October 2017]
Job Vacancy for Native Korean
한국인 직원을 구합니다
EPSOM College in Malaysia (British International School)
Location : Bandar Enstek – near Sepang
POSITION
Korean Liaison Officer
KEY RESPONSIBILITIES
1. Counseling Korean students and their parents to find the best way for their future study plan in the school by email and phone call directly to prospects parents in Korea.
2. Leading student's enrolment process into the school.
3. Assisting students to settle down in new environment.
4. Keeping eyes on students' attitude towards boarding situation, school life and academic achievement.
5. Translating regular reports from schools and send them to the parents in Korean.
6. Listed as an emergency 24 hours contact for student and parents in Korea.
7. Responsible in marketing and promoting the school to Korean Market.
SKILLS & COMPETENCIES
§ Ability to read/ speak fluent in Korean & English
§ Excellent verbal and written communication skills.
§ Customer-oriented attitude.
§ Capability to negotiate with and influence others
§ Ability to thrive in a high-pressure environment
QUALIFICATIONS AND EXPERIENCE
§ Degree in Marketing, communications, public relations or equivalent.
§ Minimum 3 years relevant experience.
§ Knowledge on British education system would an added advantage
HEDY ZAINUDIN
HR EXECUTIVE
Epsom College in Malaysia (ECiM)
Office: +606 2404 188
Persiaran Kolej,
71760 Bandar Enstek
Negeri Sembilan
www.epsomcollege.edu.my
[7th July 2017]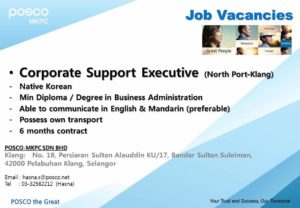 [26th April 2017]
[KLH Korean Bookstore Open Day] 韓文書店開放日
The FIRST Korean Book Store in Malaysia is now open! We welcome all to visit us and check out our bookstore with over 10,000 Korean story books, Korean comics, Korean language reference books etc. Various new and second hand Korean books are available.
Visit us on our OPEN DAY, and get your favorite Korean books with discounted prices from as low as RM5.

Date: 18-12-2016 (SUNDAY)
Time: 9am to 5pm
Venue: 91-3, 2nd Floor, Jalan USJ 21/10, UEP Subang Jaya, Selangor.
(Opposite Main Place Shopping Mall, 3 minutes walking distance from USJ21 LRT station)
Refreshments: Provided FOC
Free gift: Korean style new year Angpao packets (free gifts are on first-come-first-served basis and while stock last)
Date: 01-05-2017 (MONDAY)
Time: 10am to 4pm
Venue: 91-3, 2nd Floor, Jalan USJ 21/10, UEP Subang Jaya, Selangor.
(Opposite Main Place Shopping Mall, 3 minutes walking distance from USJ21 LRT station)
Date: 18-10-2017 (WEDNESDAY)
Time: 3pm to 9pm
Venue: 91-3, 2nd Floor, Jalan USJ 21/10, UEP Subang Jaya, Selangor.
(Opposite Main Place Shopping Mall, 3 minutes walking distance from USJ21 LRT station)
FREE Consultation service:
1) Study in Korea
2) Scholarship
3) TOPIK examination
4) Korean subject in SPM
5) Korean Translating and Interpreting
6) Korean Teacher Training Program
Enquiry:
Email: admin@koreanlanguagehouse.com
Mobile: 016-3533658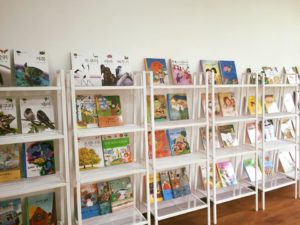 [16th February 2017]
Korean company looking for Sales Promoter
Company address: Jalan Genting Kelang
Position: Full time Sales Promoter(9:30am to 6:00pm, 1 week 1 day off)
Salary: Basic + Comm = RM1500 to RM2000
Requirement :
-Age: 19 to 30 years old
-Language: English and Malay or Chinese language
-Required to stay nearby.
Interested candidates, kimdly contact Ms Vivian, 012-3047482.
[1st December 2016]
Korean company looking for local who can speak Korean
Company address: Plaza Montkiara,2 Jalan Kiara, Montkiara
Position: full time office staff
Salary: RM3,000 (nego)
Working experience: 2-3 years
Interested candidates, kimdly contact peterchang0203@gmail.com
[29th October 2016]
Korean speaker required – Ensoft
Interested candidates, kindly email ea@ensoft.com.sg for further information.
[25th September 2016]
Looking for contracted Korean speaker IT service Desk Support
Minimum requirement :
— University Degree or equivalent
— At least 1 year of working experience in an IT discipline
Interested Candidate please contact sherine.lee@jti.com
[6th September 2016]
Job vacancy for Korean to English Interpreter/Translator to work as a freelancer/part-timer.
Event: Live Broadcasting Training
Language: Korean to English
Duration: 2 weeks
Date: 19 Sep until 1 Oct 2016
Venue: NTV7 Studio Glemnarie & Balai Berita Bangsar
Payment: RM200 per day
Vacancy: 4 person